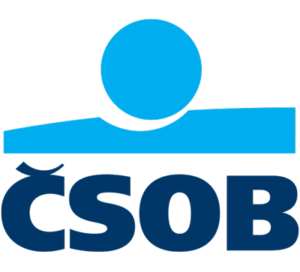 Čsob
ČSOB is a wholly owned subsidiary of KBC Bank NV, whose shares are held (directly or indirectly) by KBC Group NV. Both companies are headquartered in Brussels, Belgium.
Československá obchodní banka, a. s. (ČSOB) operates as a universal bank in the Czech Republic. ČSOB was established by the state in 1964 as a bank for the provision of foreign trade finance and free currency operations with operations in the Czechoslovak market. In June 1999 it was privatised – its majority owner (since 2007 the only one) became the Belgian KBC Bank, a wholly owned subsidiary of the international bank-insurance group KBC Group. In June 2000, CSOB took over Investment and Postal Bank (IPB). Until the end of 2007, ČSOB operated on both the Czech and Slovak markets; the Slovak branch of ČSOB was transformed into a separate legal entity on 1 January 2008. Since 1 January 2013, KBC Group has organised its activities in key markets into three business divisions – Belgium, Czech Republic (comprising all KBC's business activities in the Czech Republic) and International Markets.
CSOB provides its services to all client segments, i.e. individuals, small and medium-sized enterprises, corporate and institutional clients. In retail banking in the Czech Republic, the Bank operates under its core brands – ČSOB (branches) and ČSOB Poštovní spořitelna (branches and outlets of the Czech Post).
Go to website