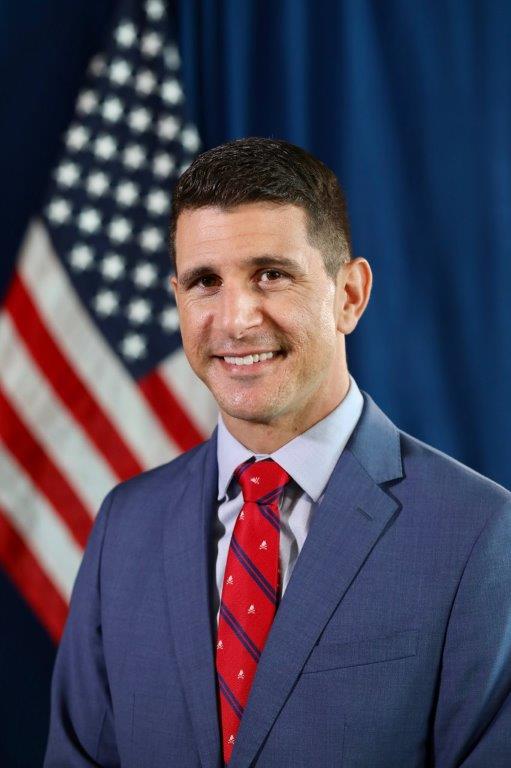 Craig Anthony Rychel
Economic Unit Chief U.S. Embassy Prague
Craig Anthony Rychel is the Economic Unit Chief at U.S. Embassy Prague, directing all economic
engagement between the United States and the Czech Republic. His office manages the bilateral relationship on energy, climate change, cybersecurity, sanctions, digital economy, environment, and health, among others.
Craig is the Chair of the U.S. embassy's Diversity, Equity, and Inclusion (DEI) Council. The council meets monthly and includes embassy employees of varying ranks and backgrounds, including locally employed staff up to the Ambassador. The Council's mission is to create, nurture, and sustain a global, inclusive culture and work environment where differences drive innovative approaches to advance
mission objectives.
Before joining the embassy in 2023, Craig was a Transatlantic Diplomatic Fellow, embedded in the Czech Foreign Ministry. Previously, Craig was the Deputy Economic Counselor at U.S. Embassy Panama City where he covered the Panama Canal, maritime issues, energy, and infrastructure.
A career diplomat, Craig served in Washington as a Special Assistant to the U.S. Special Envoy for the Colombia Peace Process. Craig played an integral part in the peace negotiations between the Colombian government and the Revolutionary Armed Forces of Colombia (FARC). Before working on Colombia, Craig was a Staff Assistant for the Assistant Secretary of Western Hemisphere Affairs, and served in various capacities in Caracas, Venezuela; Asuncion, Paraguay; Sao Paulo, Brazil; and Santiago, Chile.
A native of San Diego, California, Craig has a bachelor's degree in International Development and Economics from the University of California Los Angeles (UCLA), and a master's degree in Latin American Studies and International Business Diplomacy from Georgetown University. He speaks English, Spanish, and some Czech. He and his husband Mark have a dog named Karen and reside in Prague.