Thank you for your Order!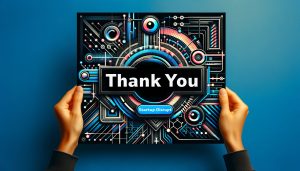 🎉 We are thrilled to confirm your order. We are now waiting for your payment. Your tickets, along with the bill and invoice, will be sent after we receive the payment via email. Please check your email. If it is not in your main inbox, they may be getting to know your spam folder, so don't forget to peek there!
Here's what happens next:
1. Make the payment: The instructions were sent via email unless it was a free item. Then consider your payment done.
2. Get an email with your tickets: Your payment has to be manually processed, so please be patient.
3. Download: Click the links provided in the email to download your tickets and billing documents.
4. Print or Save: You can print your tickets or save them to your mobile device - whichever suits you best.
5. Attend: Bring your tickets to the event (digitally or on paper), and get ready for an unforgettable experience!

Should you need any assistance or have any questions, feel free to reach out to us – we're here to help! We can't wait to see you there and are looking forward to providing an experience you'll remember fondly for years to come.

Warm regards,
Startup Disrupt team

P.S. Stay tuned for updates and further information as the event approaches. Make sure you're following us on our social channels to keep up with the latest news! Click here to follow us up on LinkedIn, and here for Facebook.